Fully Accessible, The Space @ Field Lane is a new community Space in Calderdale
Opened in September, 2020 (but temporarily closed due to the Coronavirus lockdown), The Space @ Field Lane is a community building which had lain derelict and in very poor condition for nearly ten years.  This left the local community with nowhere to come together for socialising for group or activities or to access services and training without going into the centre of town.
In 2016 a group of local residents came together to rectify this situation and negotiated with Calderdale MBC to take over the building, to carry out a full refurbishment and then for it to be run by local residents.
Out of this The Space @ Field Lane Group was born and the centre opened its doors last year after a refurbishment costing well over £500,000 and gradually a number of activities began and a number of local events were held.
What especially made this building different from most community buildings is that this building is community owned and run but also the refurbishment included a new extension for a Changing Space facility.
The group had learned about the growing movement to have full adult changing spaces designed into public buildings right at the end of the development of their project.  It meant a delay as we had to go back to the drawing board to add this to the plans, go back to Planning for approval and crucially find another £25,000 in funding.  But the group felt this would be worth it.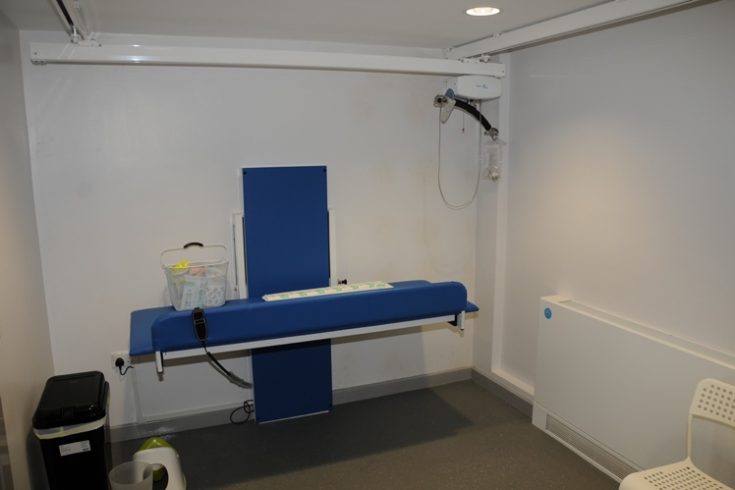 The building is fully accessible but The Group quickly saw that some internal double doors did not work easily enough for wheelchair users and this was highlighted when Chris Cammis carried out an Accessibility Audit.  Funding to correct this has been approved by Calderdale Council but the current lockdown means that the work has been delayed.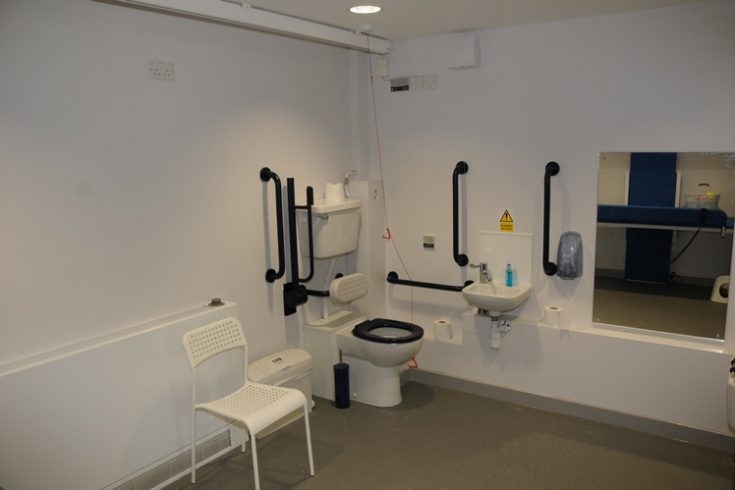 During the Accessibility audit some other small points were highlighted – things which able-bodied people just don't think about – like the position of soap dispensers over the sink.  All in all though the Accessibility Auditor commended The Space on its accessibility and forward thinking.
All that the Space group now needs is for the building to re-open and lots of people to use it.
The Wheelchair Enabling Society has run chair exercises at The Space and the Disability Partnership set up a series of lunches which are now run by The Space management committee.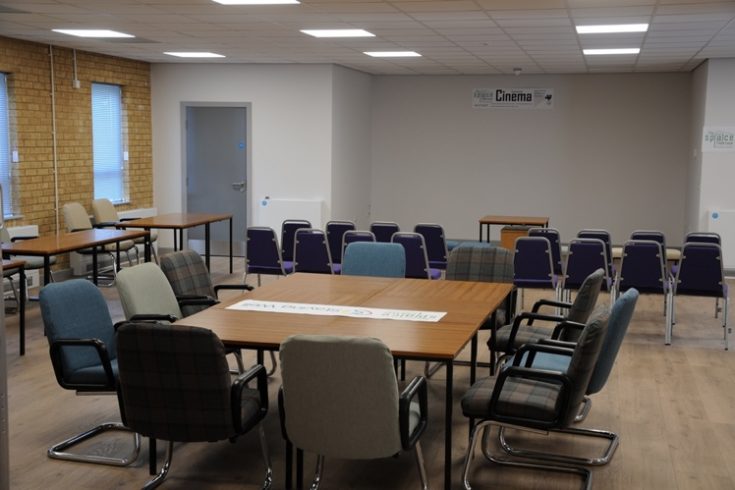 The clean, modern and bright nature of the building make it very popular for children's birthday parties and the trustees hope that it will not be long before those children and adults who need Changing Space facilities and for whom therefore the bulk of public buildings are not suitable for celebrations, will see The Space as their venue of choice.
The mission of The Space group is 'building opportunity in our community' and it seems that really does mean opportunity for all, and that includes those who need a Changing Space
For more information, telephone 01484 5560924, see the website: www.thespaceatfieldlane.org.uk or the Facebook page https://www.facebook.com/thespacefieldlane/