Accessible Hebden Bridge by Nadia Clarke
Recently my mother asked me to join her on a day out and to blog about access in Hebden Bridge for the organization she runs called Visits Unlimited. I was very keen because I know it is important to show families with disabled children and disabled people were is good for access and to provide that information.
I believe it is important to show families with disabled children and disable people where they can go on a day out that can offer them good asscee. Information really make decisions on where to go.
The day started with a breakfast at the lovely, modern and accessible cafe called Squeeze. I met such friendly staff and they were so nice in making sure I enjoyed my food. I ordered a Veggie brunch. Definitely one of the most delicious vegetarian breakfasts I have had and the Latte reminded me of drinking coffee a few years ago in Sydney, Australia when I was on my world trip. I will be back for sure.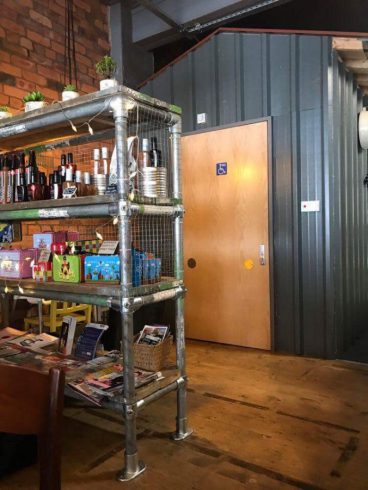 Can't beat that for a breakfast!
The toilet was large and although it was not a Changing Places toilet a lot of thought had gone into making sure it was accessible.
Well, I know that Hebden Bridge is not the easiest place to get around with a wheelchair because of the old fashionable buildings and I am hoping that the Accessible Project will make a difference and changes will happen to improve the town for disabled people. Having the right attitude and going the extra mile will make a difference even if some of the shops are unable to make big adjustments.
After brunch I drove down in my electric wheelchair to Calder Holmes Park. Wow, I loved it huge and amazing accessible park I know. The children who were there were loving it! I went on roundabout and I felt dizzy but good job I was not sick ha ha ha! It brought back many memories of being with my brothers and sisters at Manor Heath Park when we were part of the 1Park for All project making parks inclusive in Calderdale.
I did a bit of a walk along Canal. It was really beautiful and good access for a short while but I am nervous next to water and felt a bit scared if I would fall in!
Visits Unlimited were busy filming that day and I went to meet them at the accessible Town Hall. There have a lift, disabled toilet, cafe and a lovely huge space outside with my wheelchair.
I will be back to Hebden Bridge this summer!
For more information on:
Squeeze Café https://www.squeezehebden.co.uk
Calder Holmes Park http://www.visitcalderdale.com/attra-calder-holmes-park
The Town Hall http://www.hebdenbridgetownhall.org.uk/
https://visitsunlimited.org.uk/
To see more pictures of my day in Hebden Bridge or to read other blogs that I have written please visit my page by clicking here