Access For All at Shay Stadium!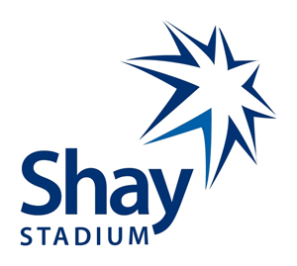 VisitsUnlimited have worked with the Shay Stadium earlier in the year.  A review of the access strategy led to Safety Officer disability awareness training and a review of practice on match days.
What was the benefit?  How about these comments from a former disgruntled supporter turned advocate.  It makes our work here at Visits Unlimited and the management team at The Shay worth while.
"Hi Katie I just wanted to let you know we have been to The Shay stadium today for the first time since the disaster of The World Cup (Rugby League World Cup 2012).  We had a great experience and were able to experience it like everyone else.
Thank you to you and all at Visits Unlimited for going out to The Shay and doing what you did, I believe it has made a difference…….We ALL had a fantastic time. Well done again Visits Unlimited and well done The Shay."
Katie Punch.